Temporary / Contract Job Listings
Possible Job Opportunities
Assembly
Welder
Injection Molder
Forklift Operator
Receptionist
Office Manager
Administrative Assistant
Administrative Clerk
Data Entry
Payroll Coordinator
Packer
Shipper/Receiver
General Warehouse
Warehouse Technician
Material Handler
CNC Operator
Quality Assurance Manager
Lean Engineer
Quality Technician
Quality Inspector
Manufacturing Engineer
Machine Operator
Maintenance Technician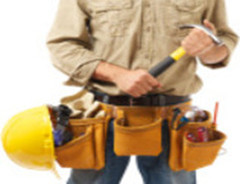 TO apply to any of our current and future openings that may not be listed, please come to our office to fill out an application and meet with a hiring coordinator at one of our 4 locations.
Applications are accepted Monday-Thursday 9:00a-3:00p or by appointment. Check out our locations listings page.
Please bring a resume if you have one and 2 forms of ID OR you may also fill out the application online and send a copy of your resume to resumes@rlenterprisellc.com.
How To Apply
This website can be accessed from any computer or smartphone/tablet with a browser and internet connection.
* Remember to keep record of your login and password information.
Please contact our main office at 864-234-8788 to notify us once you have completed the online application to speak with a hiring coordinator.